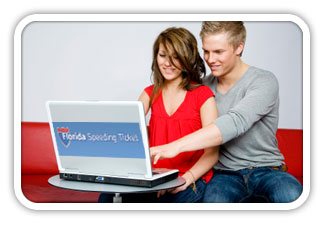 Take your Florida Drivers Ed Course Online!
So you want to get your first drivers license in Florida...
If you are a first time driver that has never had a driver's license in any state or country, the state of Florida requires that you take a Florida First Time Driver Ed course.
A Florida first time driver course teaches new drivers the following key areas:
How both alcohol and drugs impact ones driving ability
Driver responsibilities, traffic laws, and driving regulations
Driving techniques required for becoming a safe driver
At FloridaSpeedingTicket.com, we provide a Florida First Time Driver Education program that can be taken entirely via the Internet. Our state approved online driver's ed course fulfills the first time driver requirement as required by the Florida DHSMV.

Who needs to take a Florida First Time Drivers Course?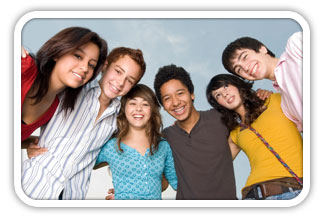 Usually the Florida First Time Driver course, also known as DATA (Drugs, Alcohol, Traffic, and Awareness), is taken by teenagers earning their learner's permit or restricted license. However, adults who have never held a driver's license must take the FL First Time Drivers course as well.
What's this DATA course I keep hearing about?
Simply put, DATA stands for "Drugs, Alcohol, Traffic, and Awareness", and is just another commonly used name for the Florida First Time Driver class. Other interchangeable names people use to refer to the First Time Driver course (1st Time Driver Course) include the "DATE course" (Drugs, Alcohol, and Traffic Education) and the less commonly used "TLSAE course" (Traffic Law and Substance Abuse Education).
The Next Step - After You Complete the First Time Driver Course

After you finish your FL First Time Driver course, state law requires that Florida citizens pass a written test administered by the FL DHSMV (Florida DMV) that focuses primarily on your understanding of road signs, road rules, and traffic regulations. The Florida DHSMV exam is 40 questions long and is split up evenly between questions that quiz your knowledge of road rules and street signs, highway signs, and freeway signs.
Certificate of Completion for First Time Driver course (DATA course)
You earn your certificate of completion from the school where you take your DATA course. After you finish our online FL First Time Driver course (DATA course), your completion certificate will be transmitted to the FL DHSMV office electronically immediately after you complete the DATA course. When you're ready to take the DMV exam, just go to your local FL DMV office and give them your name; they will already know that you have completed the course online.

Engineered By the Best!
FloridaSpeedingTicket.com is brought to you by the leader in Florida First Time Drivers industry: DriversEdDirect.com. When you choose with FloridaSpeedingTicket.com, not only do you get online first time driver's education at an affordable price, you get the DriversEdDirect.com promise - the best approved teen drivers education course online - now that's drivers ed done right!