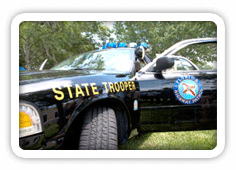 How do I fix a speeding ticket?
"How do I go to traffic school?" is a question you may find yourself asking, no matter how safe and careful of a driver you are. Taking a traffic school class is not that difficult, as long as you are clear about the Florida traffic school rules. Read the traffic school criteria below to see if you qualify to have your Florida speeding ticket or other moving violation dismissed:
Traffic School Quick Guide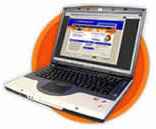 How many times can I go to Traffic School?
In Florida, you can choose to go to traffic school to avoid points from a speeding ticket or other traffic ticket 5 times in your lifetime. Furthermore, you can only take a traffic school class once every 12 months.
Can I take Traffic School to keep points of my record?
If you receive a Florida traffic ticket for a non-criminal moving violation (such as a speeding ticket) and you don't have a commercial driver's license, you can choose to attend a basic driver improvement course to keep points off your Florida driving record.
How much does Traffic School reduce my speeding ticket fine?
If you go to a state approved Florida traffic school and complete a basic driver improvement course, not only will no points will be charged to your FL driver record and adjudication of guilt is withheld, your fine can be reduced by up to 18%.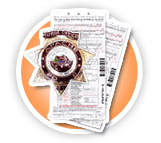 How to I go about registering for Traffic School?
To take traffic school, inform the court clerk in the county where you got the traffic citation that you are electing to go to traffic school at the time that you pay the ticket fine.

Important: You can't choose to take traffic school AFTER you pay the court fine.

After you have informed the court clerk that you have elected to go to traffic school, visit the website of the traffic school of your choice to register. At Florida Speeding Ticket . com, you can register for court approved Florida Traffic School completely online (click here to do so)

What are my other options when I get a speeding ticket?
A complete list of your options for handling your traffic ticket citation can be found on the back of the citation. You must choose one of the three options within 30 days of receiving the traffic ticket.
Why choose Florida Speeding Ticket . com?
Because no one wants to waste their time in an eight-hour, darkly lit classroom with a boring instructor. Instead take your state of Florida court approved traffic school completely online with FloridaSpeedingTicket.com. Get your ticket dismissed with ease using our user friendly internet course that fixes your traffic ticket in a timely, court approved fashion.

Backed By the Best!
FloridaSpeedingTicket.com is powered by the top dog in the online traffic school business: TrafficSchool.com. When you sign up with FloridaSpeedingTicket.com, not only do you get internet traffic school at a very reasonable, discounted price, you get the TrafficSchool.com guarantee - your total satisfaction or get your course fee refunded - now that's traffic-school done the right way!

---
Florida Court Approved Traffic School
Jacksonville Traffic School Online
Miami Speeding Ticket Class
Tampa Traffic School
St. Petersburg Online Traffic School

Orlando Basic Driver Improvement
Hialeah Traffic Violation
Fort Lauderdale Traffic Ticket Course
Tallahassee Internet Traffic School

Cape Coral Traffic-School
Port St. Lucie TrafficSchool Online
Pembroke Pines Traffic Safety Class
Hollywood Traffic School Classes