| | | |
| --- | --- | --- |
| | | Traffic School for Miami is Approved by the State of Florida! |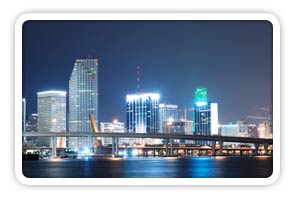 How do I Dismiss a Miami speeding ticket?
"How do I go to Miami traffic school?" is a question you may find yourself asking, no matter how safe and careful of a driver you are. Taking a trafficschool class in Miami is not that hard, as long as you are clear about the Miami, Florida traffic school rules. Read the traffic school criteria below to see if you qualify to have your Miami speeding ticket or other moving violation dismissed:
Miami Traffic School Reference Guide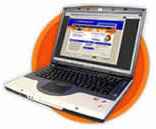 Can I take Miami Traffic School to keep points of my record?
If you receive a Miami traffic ticket for a non-criminal moving violation (such as a speeding ticket) and you don't have a commercial driver's license, you can choose to attend a Miami basic driver improvement course to keep points off your Miami driving record.
How often can I go to Miami Traffic School?
In Miami, Florida you can choose to go to trafficschool to avoid points from a speeding ticket or other traffic ticket 5 times in your lifetime. Furthermore, you can only take a Miami traffic school class once every 12 months.
How much does Miami Traffic School reduce my speeding ticket fine?
If you go to a state approved Miami traffic school and complete a basic driver improvement course, not only will no points will be charged to your Miami driver record and adjudication of guilt is withheld, your fine can be lowered by up to 18%.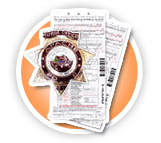 What are my other options when I get a speeding ticket in Miami?
A complete list of your options for handling your traffic ticket citation can be found on the back of the citation. In Florida, you must choose one of the three options within 30 days of receiving the traffic ticket.
How to I go about signing up for Miami Traffic School?
To take Miami traffic school, inform the court clerk in the county where you got the traffic citation that you are electing to go to traffic school at the time that you pay the ticket fine.

Important: You can't choose to take Miami traffic school AFTER you pay the court fine.

After you have informed the court clerk that you have chosen to go to Miami traffic school, visit the website of the traffic school of your choice to register. At Florida Speeding Ticket . com, you can register for court approved Miami Traffic School completely online (click here to do so)

Miami Basic Driver Improvement Course
This is the Miami 4-Hour Traffic School course for no negative points and no auto insurance increases, If you were ticketed in Miami, take the online Basic Driver Improvement Course at FloridaSpeedingTicket.com to keep points off your Florida driving record. (Known as BDI or Defensive Driving School)
Why choose Florida Speeding Ticket . com?
Because nobody wants to spend their time in an eight-hour, darkly lit classroom with a boring instructor. Instead take your Miami court approved traffic school completely online with FloridaSpeedingTicket.com. Get your ticket dismissed with ease using our user friendly internet course that fixes your traffic ticket in a timely, court approved fashion.
Miami-Dade County Traffic School
Miami is located in southeastern Florida, in the United States. Miami is the county seat of Miami Dade County, the most populous county in Florida. Our online traffic school classes are approved for Miami and all of Dade County, including students attending the University of Miami (UofM)!

---
Florida Court Approved Traffic School